Country Club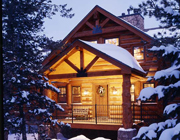 Grandpa Jim worked hard all of his life to provide for his wife and four children. He and grandma May aren't rich, but they're comfortable in retirement. For his eightieth birthday, the family decided to throw him a party that would give him a taste of the good life.

Grandma and grandpa love the community opera, and theatre, but even if they were rich I doubt they would join a club or anything like that, not because they wouldn't enjoy it, but because they would consider it frivolous. The family decided to celebrate Grandpa Jim's birthday by creating our very own Country Club.

Grandma May was always complaining about grandpa Jim's ratty old bathrobe so my brother, Richard and I bought him a sophisticated smoking robe. Since grandpa enjoys a good cigar occasionally cousins Anne, Mike and Sonia, bought him a box of top quality cigars at a cigar shop and a hard cover book on cigars and tobacco. Grandma bought him a pair of leather slippers with built-in arch supports that grandpa had been eyeing at the shopping mall but wouldn't buy for himself; he said they were too expensive. The oldest of the grandchildren, Lisa, Rebecca, Jason and Jim, bought a lap desk made of tapestry with a beautiful mahogany top. Grampa's name was engraved across the top, "Jimmy "Fritz" Lankin". They also bought him a pair of reading glasses with antique frames.

Mom, Dad and my aunts and uncles pitched in and rented a small mountain lodge for a weekend. They invited the whole family to celebrate grandpa Jim's birthday enjoying a weekend of upper class luxury. Due to the size of our group the lodge gave us them a great deal for the rooms and staff services.

Grandpa Jimmy was the lord of the manor for the weekend. The wait staff (even the women) dressed in tuxedos and addressed grandpa as "Mr. Lankin". The Chef came out before each meal to personally take grandpa's order. He returned after the meal asking how he liked it. Grandpa joked that grandma also took his meal order personally, but she never asked him how he liked it. The manager of the Lodge came by frequently to make sure the air temperature suited grandpa's liking (which meant some of us were wearing sweaters indoors). At first grandpa Jim was a little overwhelmed by all the attention though it did not take long for him to get used to it. Grandma May became concerned grandpa would get spoiled and start expect the same treatment at home.

The wait staff was so terrific. They made sure to bring grandpa his favorite section of the newspaper; and keep his glass full of whatever drink he wanted, which was often their best wine.

Everyone had a wonderful time. While grandpa and grandpa and some of the older folks stayed inside most of the time, the grandkids and great grandkids had a lot of fun playing in the snow. I don't know how to ski, but I make a pretty good snowball. I took lots of photos of snowball fights as well as inside the Lodge.

Although grandpa said he was thrilled with all of the attention and royal treatment, the best part of the weekend was seeing all of his children and grandchildren spending time together and having a good time. We sure did!
Related Categories
Back