40s Hollywood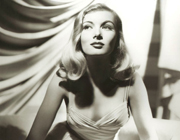 Since this year was our our twentieth anniversary, Matt and I wanted to do something extra special. We wanted to do something outrageous and elaborate we could share with all our friends. Both of us have always been fans of the Film Noir style so popular in 1940's Hollywood, so what could make a better party theme?

The invitations looked like plaques with silver foil lining. The party details were written by a calligrapher in silver. Below the information was written: "Come to where the Stars are, Matt and Susan's 20th Wedding Anniversary Party. Please come as your favorite 40's celebrity."

The day of the party Matt and I decorated our house to look like a theater movie premiere. Matt had some friends come over to help him hang a movie marquee he rented from a prop house over the front of the door. It looked authentic and had blinking lights around the edge. Then they removed all the furniture from the living room, set up the projector and projector screen, and arranged fifty folding chairs. I rented "Casablanca" and "Citizen Kane" for the projector. Matt would be running the projectors, since he was a member of the Audio Visual club in college. I rented a red carpet runner that went from the side walk and down the aisle in the center of our "home theater". I hung the red velveteen curtains Matt had found at the prop house when picking up the marquee, on either side of the movie screen .

I started decorating the dining room next. First I covered two banquet tables jaquerd linens. One was for hors d'oeuvres and the other was for drinks. I had a party platter delivered from a local caterer with mini-quiches, mini sandwiches with strawberries or cucumber and cream cheese, shrimp cocktail, green olives or apples with cheddar or smoked cheese and brie and crackers.For drinks we had beer, Champagne, wine, pre mixed vodka martini's juices and soda. I garnished the tables with elegant food carvings I learned how to make from an on-line article. I filled a large crystal bowl with punch on the drink table and placed the small ice sculpture the caterer had made of an Oscar award statue in it to give it an old-time Hollywood look.

When everything was almost ready I went to pick up our outfits from a costume shop specializing in old-time Hollywood costumes. My gown was a beautiful ruby red
beaded evening gown. I could hardly wait to see Matt in his tuxedo and tails. I just made my appointment at the beauty salon on time. It was nice to relax for a while and be pampered. After seeing my hair done 40's style I felt like Veronica Lake. It was so much fun!

Matt was stunned when he saw how great I looked. I looked at my watch and saw it was almost party time. I handed him his Tux and told him to stop staring and start getting ready; our guests were due in thirty minutes!

I was just coming down the stairs when the doorbell rang. I checked my watch, and there was still ten minutes left to party time. I opened the door and a Humphrey Bogart look-alike was standing on the doorstep! He tipped his fedora hat as I stared at him and asked if he was at the right house--he was a look-alike hired for a 40's style anniversary party. I laughed realizing Matt must have hired him as a surprise and let him in. He was followed a few minutes later by a Joan Crawford look-alike, and a James Cagney look-alike. We thought all of them were great and so did our guests.

Guests started arriving in ones and pairs. Everyone was in costume. Our house was wall to wall starlets and grand dames in beautiful gowns and gorgeous hair styles; dapper men in tuxedos with their hair slicked back. The photographer I hired came dressed as a 40's style "paparazzi" reporter taking pictures as our "stars" arriving as well as enjoying themselves inside. Everyone was chatting, snacking and drinking to the 40's music playing on the stereo in the background.

After the cocktail portion of the party the lights went down and Matt started the first movie. It was great to see "Casa Blanca" on a big screen. After the film the chairs were moved aside and guests started dancing. Little did we know our friends Burt and Laura were professional swing dancers. Everyone cleared the dance floor watching them go. The photographer captured some great moves with his photos.

After the guests wore themselves out dancing the chairs were put back and the second movie started. The best thing about watching both of these classics was seeing them with a crowd of people we knew. As the last movie was ending, Matt reached over and squeezed my hand. I kissed him on the cheek and leaned my head on his shoulder. I felt like a million dollars and I so lucky to have such a great husband.
Related Categories
Back